I am often asked to share my favorite resource materials and conferences involving the FMLA and ADA. Of course, my recommended resources aside from this very FMLA blog [get your priorities straight, people!].
Three — and really only three — immediately come to mind.
Let's get the conversation started:
If You Just Want Key Materials on the FMLA
Every February, the American Bar Association's Federal Labor Standards Legislation Committee publishes a comprehensive report of FMLA decisions handed down by the federal courts in the previous year.  Although our little FMLA blog catches a few of the big FMLA cases as they occur throughout the year, the ABA's annual report includes all FMLA decisions from this past year.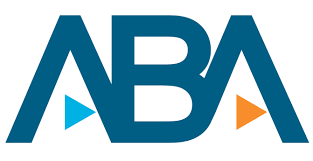 This year's report is as comprehensive as always — it summarizes 2019 FMLA decisions in a user-friendly manner and is a great reference for me throughout the year.
This year's report, which was just released, can be accessed here (pdf). I encourage you to print it off and keep it by your side as a valuable FMLA resource.
If You Want the Conference AND the Materials
For 40 years, the National Employment Law Institute (NELI) has been the national leader in training professionals of all kinds on the ADA and FMLA (and in employment law generally). NELI's two-day ADA and FMLA Compliance Update is an event you cannot miss.  Really, I cannot say enough about NELI — owners Sascha and Todd Miller put together the finest experts on ADA and FMLA who also are among the best presenters.  Simply put, NELI is the best of the best in hosting employment-related seminars for HR professionals and management side attorneys.
This year, the ADA & FMLA Compliance seminars are held in April in San Francisco (April 2-3), Washington, DC (April 16-17) and Chicago (April 23-24).  This year's seminar information can be accessed on NELI's website here or in its seminar brochure (pdf). (Mention my name and they'll give you a discount.)
Not to scare you away, but I will be presenting on the FMLA at the Chicago session on April 24 (with one of my very first FMLA mentors, Ellen McLaughlin).  And I'm always excited to present along side David Fram, who (in my humble opinion) is the single best presenter on ADA issues in the history of the universe.
Don't believe me? Come find out. You won't be disappointed.
Just as important: NELI attendees also receive a binder of the very best substantive materials on key ADA and FMLA cases and guidance on nearly any issue you will encounter. There is no resource I keep closer to my side throughout the year.
If You Want to Spend Time with the Absolutely Brightest FMLA and ADA Nerds (and Outstanding People) on the Planet
Each springtime, the Disability Management Employer Coalition sponsors 3.5 days of FMLA and ADA goodness!  You leave there eating, drinking and sleeping these two very special laws, and let me tell you — that thought is enough to give me goosebumps year in and year out.
DMEC has put together another gem of a compliance conference this spring.  At this year's conference, which will be held March 23-26 in Boston, I am delighted to co-present with one of my Littler colleagues and a friend, Alexis Knapp.  Alexis and I will in 90 minutes highlight the key FMLA and ADA cases over the previous year and offer our insight on how they will impact employers. Alexis is both funny and fun — can't wait to get this show started!
As always, DMEC Chief Terri Rhodes and her awesome crew have put together a fabulous conference.  See this year's program here and registration here.  Time is running out though — don't delay.
See you later this month in Boston at DMEC.  And next month in Chicago at NELI.